"If you want to lift yourself up, lift up someone else"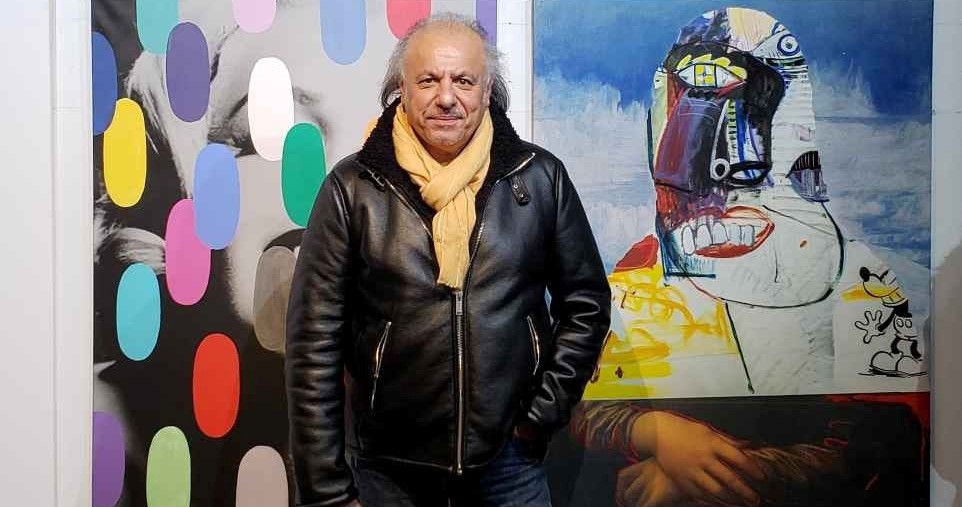 Kiumars (Kiu) Rezvanifar was born in Iran where he lived until age of 19. In 1979 he moved to the United States to continue his education in Engineering and Communications and in 1984 he received the Bachelor of Science degree in Media Systems and Management from Westfield State University in Massachusetts.
After graduating he produced and directed various projects for television stations, government and private sectors in the United States. In 1988," Shifting Gears", one of his projects for the State of Massachusetts won the first place in the New England Heritage Competition.
In 1989 after moving to Toronto, he founded K V C Communications Group specializing in communications and broadcasting. In 1993 he launched "IRANZAMEEN" television program on CBC affiliate CHEX. This was the first one-hour weekly Farsi language television program targeted to the Iranian community in Ontario. The Iranian Community's reception of IRAN ZAMEEN was so successful that in 1996 Kiumars launched his second weekly television program, "PASARGAD" on CFMT Channel 47(present Omni TV). By working closely with the Canadian Government at the Federal and Provincial levels, Kiumars has made sure that these two television programs have been utilized efficiently to achieve their objectives of preserving Iranian cultural heritage and promoting Canadian values. Both programs have received special attention and respect from the Iranian viewers as well as other communities.
Along with these television programs, he also produced a variety of corporate and commercial video and television projects for Rogers Wireless, Canadian Pacific Hotels, United Nations, Hong Kong Tourist Board Association, Columbia University, York University, Toronto University, United Way of York Region, Mental Health Commission of Canada, Times Group Development, Baghai Development, Castle Group Development, Great Lands Corporation, Hakim Optical, Deloitte and Touche, Group of Goldline, and the Government of Antigua and Barbuda to name a few. He also produced and directed "Born to Run", a documentary about the Canadian Olympic runner Ben Johnson, shot in Jamaica and Canada for the European broadcast.
In order to create a strong platform to introduce and showcase the Iranian colorful cultural and historical ceremonies in Canada, in January 2000 he founded IRANIAN CANADIAN CULTURAL FELLOWSHIP (ICCF) where he serves as a President. Since then ICCF has organized many successful events such as Iranian New Year (Norouz), Thanksgiving (Mehrgan) and other cultural celebrations in Toronto in which many Canadian government representatives and officials have participated.
Kiumars was a member of "Toronto 2008 Olympic Bid Outreach Committee" where he also served as a member of the Speakers Bureau. In 2003 Kiumars was invited to join the seven Member Advisory Board of the then newly established television station, TORONTO 1 in Toronto where he provided the station management with consultations, guidelines and strategies of reaching diverse communities.
On the Canadian political side, Kiumars has been an active contributor at the both federal and provincial levels and he has served on various committees, where his extensive knowledge and experiences of diversity throughout Canada has been recognized. It was for his involvement and contributions to his community and Canada that in 2003 he was awarded Queen's GoldenJubilee Medal by the Canadian Government. In 2004 Kiumars produced his second documentary feature, "Unveiled Dreams" showcasing Iranian-Canadian successful women in Canada which broadcasted on Omni television station in Toronto. This program received tremendous attention and positive response from viewers.
On February 2005, Kiumars was appointed to the distinguished Board of Directorsof theUnited Way of York Region,serving on theMarketing Communication CommitteeandGovernanceCommittee.In 2008 he was asked to serve on the 2008 UWYR Campaign Cabinet.
In 2006 he was also invited to join as a member of the Marketing Committeeat the Ontario Heart and Stroke Foundation.
Kiumars has been a member of the distinguished Canadian Ethnic Media Association (CEMA) since 1995. In 2006 he was elected to the Board of Directors, and since 2012 he serves as a President of CEMA.
In August 2006, Kiumars was appointed by the Premier of Ontario, The Honourable Dalton McGuinty to the Board of Directors at Ontario Media Development Corporation where he served on the Communication Committee. In 2009, he was reappointed for the second term.
Since 2009, Kiumars has been a member of the Program Committee and Marketing Committee at the Canadian National Exhibition Association (CNEA). In 2012 the Iranian Canadian Congress invited him to join their prominent Advisory Board.
In 2012 Kiumars produced his third documentary project "Hakim, a vision of success" about the life of Karim Hakim the founder of Hakim Optical stores in Canada which has been broadcasted on OMNI TV stations across Canada.
In September 2012 he also launched his first publishing project "Persian Tribune Magazine", an English language monthly publication which has received great feedback from the Iranians as well as non-Iranian readers around the globe.
Since 2012 Kiumars has been serving on the Community Police Liaison Committee for the Toronto Police Department 32 Division and he is also serves as a member of York Regional Police Investigative Services Community Advisory Council.
In 2013 he also produced his fourth documentary "Life Travelers" for Rogers Media.
Kiumars's contributions to Canada and his community were once again recognized by the Government of Canada and in November 2012, he was awarded the Queen Elizabeth Diamond Jubilee Medal. He is among a few in his community who were awarded both medals from the Canadian government.
In June 2017 Kiumars was elected to the Board of Directors at the Canadian Journalists for the Free Expression, and in July 2017 he was appointed by the Premier of Ontario the Hon Kathleen Wynne to once again to join the Board of Directors at the Ontario Media Development Corporation.
In 2018 he organized the first Iranian Canadian Business Expo in the world in Metro Toronto Convention Centre in Toronto, where more than 70 Companies participated in this 2 day event which included more than 21 seminars and presentations.
Kiumars was invited to join the Board of Directors at the United Nations Canada, Toronto Region in 2019 where he serves as the Chair of the Marketing and fundraising committee. Kiumars has been a consultant to several advertising and marketing agencies about the ever growing ethnic market in Canada. He has been interviewed by major media outlets such as CBC, Voice of America, Russian Satellite Television, Global Television Network and City TV.