Proud of our freedom, thankful for opportunities in Canada…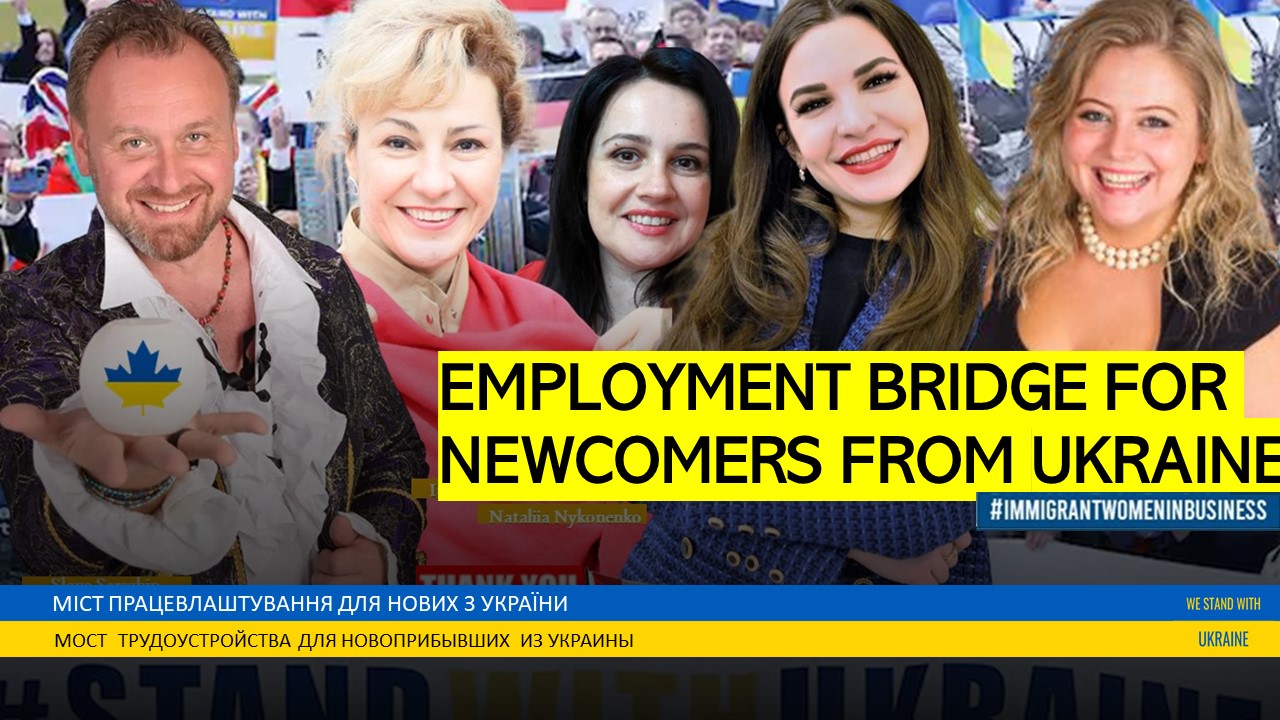 Experience and Responsibilities:
Strategic planning, fundraising, stakeholders communication, vulnerable communities need assessment, and progress evaluation. Development of physical and cultural rehabilitation programs, and socialization programs, creating standards and promoting disability inclusion in the workplace and in the community. Finding partnerships and resources to implement various community support programs. Coaching partners in helping them identify needs in vulnerable communities and see ways for them to satisfy their need to give back to the community. Adapted Nordic Walking as a way of rehabilitation of visually impaired and war veterans.
Devised a strategic business development plan, guided and monitored company development alignment with strategic goals. Performed short-term and long-term market analysis. Defined and tracked target customer groups. Managed administrative, economic, commercial, financial, and economic activities of the enterprise. Facilitated work and effective interaction of all structural divisions of the company. Built a winning team of lawyers by practicing optimum job assignments to maximize performance and job satisfaction. Negotiated new agreements and contracts with suppliers.
Organized and supervised the work of 12 lawyers practicing in the following areas of law: consulting on a business structure, business formation, registration; licensing, obtaining business permits; purchasing and selling of corporate rights; purchasing and selling real estate; commissioning of real estate objects, obtaining permits for construction and allotment of land plots, architectural and technical supervision; business contract negotiations; support in the registration of trademarks, obtaining a work permit for foreign workers, obtaining a temporary and permanent residence permit for foreign workers; the liquidation of enterprises.