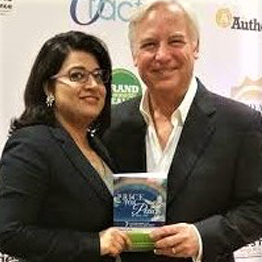 Author, Philanthropist, Entrepreneur Woman and Speaker who is improving herself by learning…
A simple and sweet house wife who strongly believed in family values and equal rights for women, landed in Canada from Punjab in 2008 ,who lived in huge joint family system of in laws where she faced oppression and abuse for 7 years. She went against her family traditions & got divorce in 2014 as a single mom of 2 young girls. Was on road without any money in her account. She Built herself without any family and financial support. Today she is the owner of her own tailoring business and running her own insurance brokerage. She conducted several community awareness events/business seminars and received several awards for her services. Been to several TV/Radio shows and been interviewed as a symbol of women empowerment. She is the Author of book "Price for Peace" & also writing for the book "She power" .She believes in Creating not Reacting .A self made woman who believes in herself and wants to live life of choice. The best is yet to come. It has just begun….
Speaking Topics:
Turning "Challenges" into Learning Experiences
She Power
Choose to be a Fighter
Live Life of Your Choice


"Huria is deeply passionate and committed to Inspire, Encouraged and Empower women to become leaders in their communities. See is performance-driven, persuasive and truly cares about people. She is destined to create impact Edna Aryee, Adjunct in Women's Health Grade Ph.D.