Executive Career Coach & Job Search Strategist
"Success is only possible to those whose hearts are willing and ready to embrace hard work"
Hello & Welcome! I'm Ify. Thanks for visiting my blog today! I wish you, Joy. Abundance. Enlightenment.
My family & friends don't have a choice but to put up with all the things I discover and share with so much passion.
I am passionate about learning, exploring & sharing ideas. As such talking about women and money is fascinating to me. Money choices impact every area of a woman's well-being, including career path, personal growth, fulfillment, and joy.
I am married with 4 children. I'm God-fearing, fiercely caring, loves numbers (and the stories behind those numbers) – yes, even your age has some stories to tell. I want to leave a positive impact on any interaction I have.
I'm an educator and I consider everything a learning experience. I trained as a professional accountant and currently work as a student affairs professional helping one student at a time become successful – whatever their definition of success is.
My hope is that this blog will inspire and enlighten you, causing you to take action and be empowered!
Core services include:
Career Coaching: Get crystal clear on who you are and what you want. Then you'll learn up-to-date job search strategies to differentiate yourself as top talent and unlock new opportunities.

Personal Branding: Once you've identified your career path, it's essential to have a clear and consistent personal brand. We'll work together to define your brand and messaging so you can market yourself effectively.

Interview Coaching: Unleashing the power of mock interviews, you'll learn how to tell your story in a compelling way and captivate your potential employers to capture your dream job!
"Networking to Connect: From Awkward to Awesome" ► Real-world advice to communicate more effectively, and connect more powerfully, and boldly move forward into your future, bolsters business growth, and much more!
"Discover Your Passion. Unlock Your Potential" ► A motivational keynote that will inspire your audience to dream big, stay the course, and navigate challenges that they may face along the way.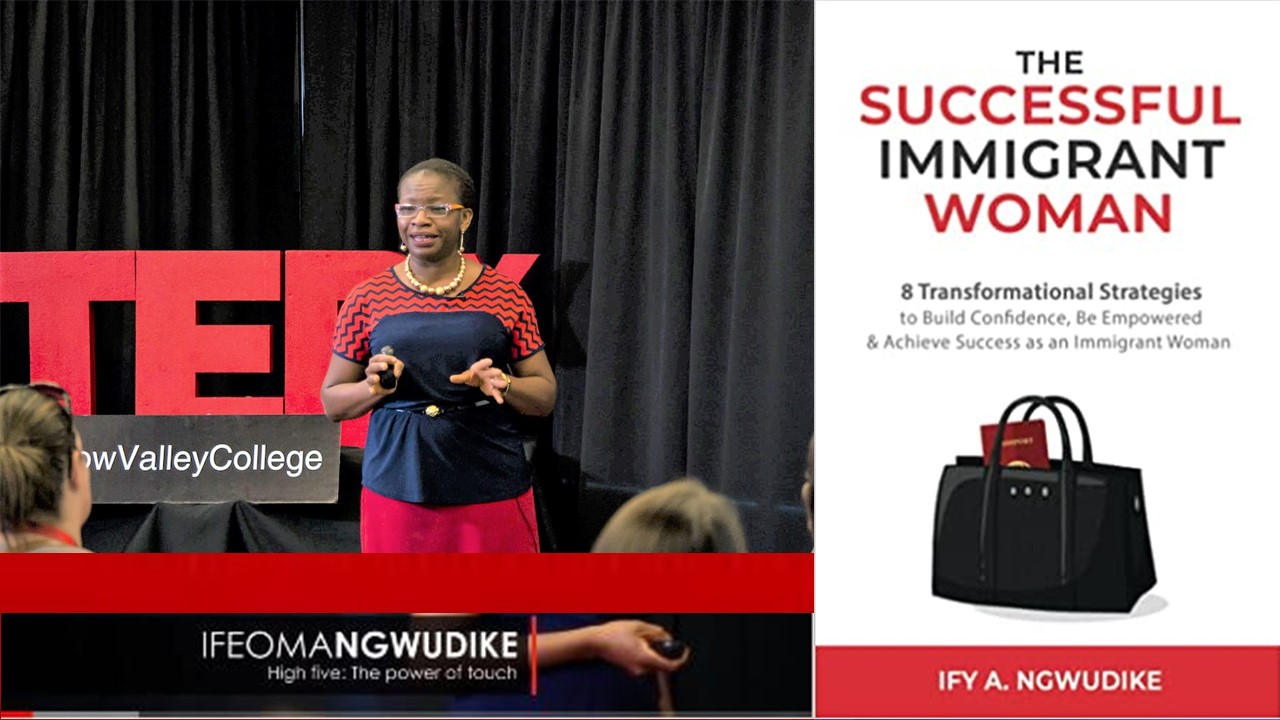 LEVERAGE MY EXPERTISE TO SUPPORT YOUR CAREER TRANSITION
Self Discovery & Career Clarity
Personal Branding
Resume & Cover Letter
LinkedIn & Content Marketing
Networking
Interview Preparation
Salary Negotiation
Mindset & Self Confidence
THE INTEGRATION OF IMMIGRANT WOMEN INTO CANADIAN SOCIETY TRAINING